Lynn Padell
My earliest musical memories are entertaining my enraptured grandparents with vocal renditions of my favorite songs. My sister and I would alternate, waiting impatiently for the other to finish, so we could have our moment in the sun. I loved to sing and to be a singer (apparently along with the rest of the world!). I occasionally followed my dream—I sang in a girl band in grade school and briefly in my college's classic rock band.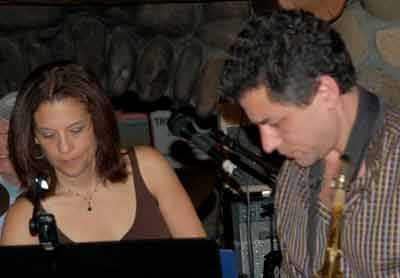 I began training in classical flute as a child and have tried to transition to a more improvisational style since joining DNR. Professionally, I worked for many years in the corporate arena in sales and communications skills training until I recently decided to retire from the commuting world and begin a career in real estate. I am affiliated with the firm of William Raveis (Visit my real estate bio at Raveis)
Playing with DNR has been a true kick for me—I never imagined I would fulfill my childhood fantasy and have an opportunity to work with such a talented and generous group of guys!