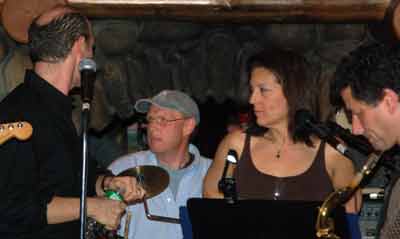 DNR was originally formed in 2002, when a group of 4 musically inclined physicians got together in a friend's garage to play rock music. It was a way of unwinding at the end of a hectic day at the office. Initially, the band was comprised of 2 rhythm guitars, keyboard, and drums.
Slowly individual musicians were added and the band gradually evolved into its current 8 member status but has remained true to its classic rock 'n roll roots. Because many of the band members are doctors by day and musicians at night, the name "Do Not Resuscitate" (DNR) appealed to our macabre sense of humor. The band eventually moved beyond the garage and now practices at a fabric warehouse where the acoustics are wonderful for making music. .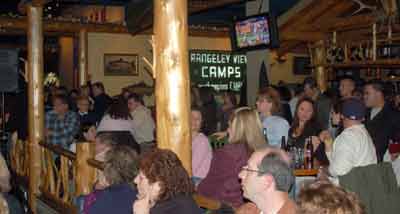 The band focuses on danceable vintage tunes from the '60s and '70's, playing the music of such artists as Bruce Springsteen, the Rolling Stones, Van Morrison and the Beatles. Occasionally rock sounds of the 80's and 90's and classic jazz standards work their way into our repertoire. DNR has performed at The Levitt Pavilion in Westport and has donated its time at many charitable events including fundraisers for pancreatic and breast cancer, Norwalk Hospital and ALS.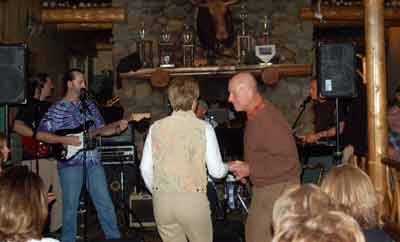 DNR also plays at local entertainment venues including Bobby Q's, Georgetown Saloon and the Bear & Grill. The band is available for hire at events where the participants will enjoy our upbeat classic rock 'n roll sound. (For more info, just go to Book Us)
We get our greatest pleasure from the energy of our audience dancing and enjoying the music we love to play. We look forward to seeing you at our next gig.